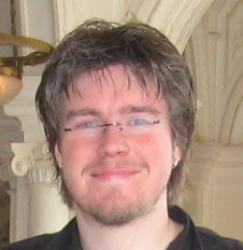 Peter
Webmaster
Comic Speedpainting and having an Eye For Games
wo 02 november 2011 15:04:44
I've been working on several projects for a while now and am finally getting closer to creating the stuff needed to find some good artists. I've found people who are willing to lend a hand once in a while, and one of them created a great speedpainting for one of my comic projects.
Of course, I won't divulge any information until I finally sign some sort of publishing deal, but that doesn't mean I can't share the cover for my script.
The goal of this speedpainting, created by the talented Derk Venneman, is to convey an atmosphere of decay. The story is, essentially, a roadtrip through the US, but it has a slight twist. I've mentioned this idea to several other people, including the guys over at Drop Comics (it's in Dutch) who have been very supportive. One of its founders, Gert Jan, has even taken his time to help me find a great artist.
Alas, fortune hasn't smiled upon me yet when it comes to finding an artist for this project. However, if you know someone who is willing to do a try-out, I have a four page preview ready.
So far, I've been busy working on my anime/game project, of which I've already shared two line-art characters, there's been some progress with Sci-Burners, I managed to get some concept art for one of my other comic projects and now I have this speedpainting. So yes, things are looking on the up.
Other than that, I've been keeping myself busy with a completely different project that has an international allure. Meet Eye For Games, a website/digital magazine focused on Game design & Development. It's goal is to motivate, inspire and guide the students and amateurs visiting by providing articles and interviews from and with industry veterans. So if you're interested in the process of game design, or would like to share your work, check out Eye For Games once it enters open beta. Until then, you can check out our preview-magazine that can give you a basic idea of what to expect.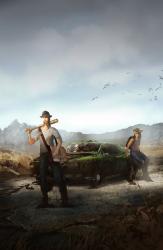 Comics, Communities, Media

> More tweets