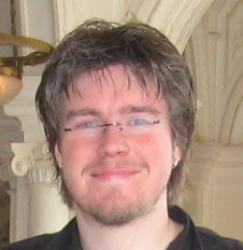 Peter
Webmaster
Ultimate Spider-Man: Zany Cartoon Action
vr 06 april 2012 09:57:23
I write an occassional article for Broken Frontier, very occassional, and one such article was a look at the new Ultimate Spider-Man cartoon series that aired in the U.S. on April 1st. Is USM a welcome addition to the growing world of superhero cartoons? Or is Peter Parker's webbing too fragile to uphold the series?
Comics, Media, Series
> Read more
Metal Gear Solid 4: Guns of the Patriots Review
ma 16 augustus 2010 21:24:36
During my time as a gamejournalist I've written more than one hundred reviews., all of them in Dutch. Since the website most of them we're posted on changed and dumped all old content, I thought I'd share some of them here. And yes, it's in Dutch.
Games, Playstation
> Read more

> More tweets