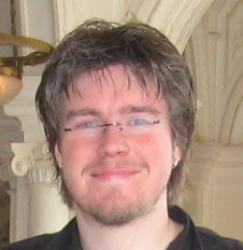 Peter
Webmaster
GamesCom 2010 - My First Day
do 19 augustus 2010 21:49:04
The last two weeks I've been down, some personal stuff, and this also had effect on my inspiration for articles and stories. However, I did not expect it to come back so quickly after only one day at the GamesCom in Keulen/Cologne/Köln. Not only did I have some ideas for new stories, and existing ones for once, I also got some column-style articles in my head.
However, I will post that in time. For now, I still have to get some dinner though I will post something soon. About the games I've played today, and will play tomorrow and the day after the next. First off are Fallout New Vegas, Rift: Planes of Telara, The Fight, Time Crisis: Razing Storm, SOCOM and Diablo III. Who knows what creations will be played tomorrow. Although I do have the feeling that Brink will be part of that.
Short post for today, but more will come soon.
Games

> More tweets